What's your set point?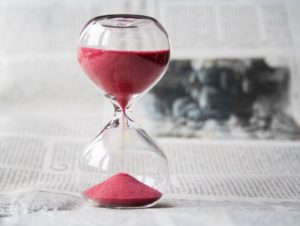 Did you know that there's a cap to how much good you will let yourself have?
Have you ever noticed how when things start going really good, it seems like there is an event that just stops it all in its tracks or it starts slowing down with no explanation? Even worse, have you ever watched yourself do something to just mess it all up?
This is when you begin telling yourself the story that you always sabotage yourself.
This is called your success set point.
It's a pretty crazy phenomenon. Yet, this success set point is very real. Unattended to, it will win every single time.
The good news is, you can do something about it.
Here are three things you can do to reset you success set point:
I. Develop an even deeper gratitude practice. When you start paying attention to the smaller graces and gifts, you begin to increase your ability to allow more good into your life. You literally increase you container for even more good.
II. As this new level of good is coming in, you want to acknowledge it and begin to claim that this is now YOUR NORMAL. Often, what can happen is that when new good starts rolling in, you may get excited and say things like, "This is unbelievable." That actually pushes it away from you. As you notice new amazing, wonderful things happening even at what looks like micro levels, you literally say to yourself, "This is now MY NORMAL. I EXPECT this GOOD and I GIVE THANKS for it." It will train your system to see this as you new routine.
III. Claim that you deserve the good that is coming to you. One of the reasons why your good is not consistent or lasting is because there is a part of you that may feel like you don't deserve it. In order to grow your good container, you have to grow your sense of deserving. This is when you keep affirming that you deserve all good the good that the Universe longs to shower upon you.
In summary, in order to grow your success set point, give thanks for the micro moves of good to you. As wonderful new things happen, state that this is now YOUR NORMAL and keep growing in your awareness that you deserve all of the good that Life has to bring you.
Here's to your dream,
-Felicia
P.S. Share how you are growing your good on the Ultimate Life Facebook page so we can all be inspired.