What do You Appreciate?
What do you deeply appreciate in your life? Right now, look around and name at least 5 things that you deeply appreciate.
As you do, you literally change the way you think and see things.
The act of ongoing deep appreciation is a key ingredient to fulfilling your dream.
So often we think of our dream as something we don't have. Too often we see our dream as a fix to something wrong in our lives.
When you deepen your discipline of appreciation, you realize that your dream is simply an expansion of an already fabulous life. Remember, Life is always seeking to expand and it looks to you to bring more goodness and abundance into being. Your dream is the method by which Life grows you into more.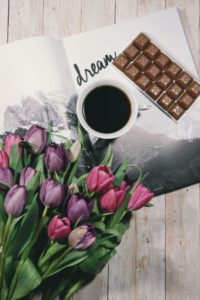 So, there is nothing to fix. Rather, it is just an expansion of what already is. The only way you can expand the good that is already there is by appreciating what is.
As you appreciate more of what you have, you see it differently. You see the abundance where it is now. You literally grow your creativity and your ability to see the amazing resources that are here now.
And you get to enjoy all of it along the way.
As we continue in the month we set aside to deepen our gratitude here in the United States, dedicate this week to appreciating what is already here as the foundation upon which to build what is to come.
Here's to you and your dream,
Felicia
P.S. Know someone who can benefit from the message of appreciation? By all means, share this with them