Have You Given Up On Your Dream?
Recently, I was hiking with a friend of mine who really knows the native plants of the desert. We had just had quite a bit of rain so on our hike, she pointed out what is called a resurrection plant. It lives in the rocks of the mountain wall looking dried up and dead for most of the year. But, it comes alive with color and vibrancy when it rains. 
I love that story. 
So often, I will hear from people how it feels like their dream has died, that it has dried up inside of them and they lost all hope. 
Here's the thing, it's still there, buried deep inside of you. It didn't go anywhere. 
It may seem like it is gone for good, but given the right care and nourishment, you can revive it.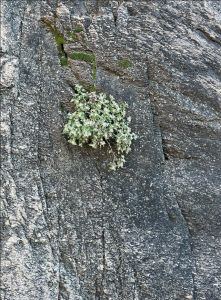 Your dream requires attention, trust, support, and consistent action. It takes effort on your part. Yet, with the right kind of care, just like the resurrection plant, you too can revive your dream where you are living the kind of life you love!
And I am here to tell you it is so worth it.
And you are worth it!  
What dream is burning inside of you that you are ready to resurrect? Share in our Facebook group.
Here's to your dream,
Felicia 
P.S. Do you have a deep, burning desire to make an impact with your business and your work? Do you have something going but just haven't been able to crack the code to make the impact you know you are meant to make? Then join me Thursday, Jan. 13 9:30PT-10:30MT for my free webinar, 6 Steps to Multiplying Your Impact with Your Business and Life. Register here and make sure you mark your calendar.
It is time for you make your mark in the world and make the difference you know you are meant to make! Register below.