Happy New Year 2013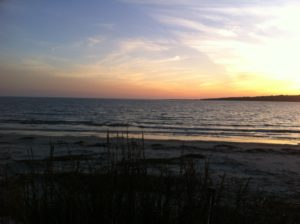 Happy New Year. At the stroke of midnight on Tuesday morning, the world ushers in a new year as 2013 will officially be here. What will the next 365 days be like for you? I want you to imagine the conversation you would love to have on December 31st, 2013. The decisions you make today will be the fabric of tomorrow and the days to follow.
Begin to create your dream year by first clearly defining what you would love to experience over the next 365 days. Then, make a firm decision for it. Dr. Carole N Hilderbrand says, "A true decision then,  means you are committed to achieving a result, and then cutting yourself off from any other possibility.
Will you decide for better health, more meaningful relationships. more fulfilling work, increased financial wealth?  Once you consciously make a decision for the life that you love, each day you choose actions that are in harmony with your decision. You cut away anything that is unlike your decision, maintain your vision while  committing your time, your energy, your resources and your finances to making your dream a reality. As you do that, day by day, week by week, month by month, the outer form begins to change and you realize that you are living the life you dreamed of.
This week, spend time imagining the kind of conversation you would love to have on New Year's Eve 2013. Clearly describe it, write it out, share it with someone you trust and who believes in you. Then, make a very conscious decision for it. Cut away anything that is unlike your dream and watch as your year unfolds to be the best year of your life ever.
Happy New Year,
Felicia
PS-Join me in LA on January 12th & 13th when my good friend Mary Morrissey, brilliant author, teacher, and dream-building specialist, is putting on what promises to be the most POWERFUL event of the New Year – DreamBuilder LIVE January 12th, 13th.
I'm going to be there and I would love for you to be there with me. I get to offer you this wonderful opportunity at my friends and family rate of $117.00. These tickets are on sale to the general public for $1,495.
Go to www.dreambuilderlive.com to check it out then come back to this email to register with my link.
Because I'm one of Mary's VIP Platinum clients and a coach certified by her program, I have a select number of "friends and family" discounted tickets I can share with those I care about.
Which means YOU!
Go to her website at www.dreambuilderlive.com to get first hand information about this wonderful weekend and then come back to this email to register to get my friends and family rate using this link: http://www.1shoppingcart.com/app/?Clk=4911452
Let me know that you are coming so I can be sure to connect with you.
Looking forward to possibly seeing you in LA.