Check Out These Amazing Bobcat Shots Taken In My Front Patio
My neighbor, Sam Angevne is an amazing photographer. He shares pictures he takes with me on a regular basis. They are shots of the wildlife that lives between his house and mine. It is crazy to think that bobcats, javelinas and so many rattlesnakes live in that small plot of land between us.
What is even more amazing is that Sam can see them.
The pictures are breathtaking and I am blown away by his talent.
Take a moment with me and think about what's required to be such a talented photographer.
Three elements come to mind: patience, perspective and the willingness to let go of the thing that don't work.
Sam has amazing patience to be still to such a degree that the animals literally see him as a natural part of the terrain. You can't hurry nature photography. In order to be able to do this, you have to trust that at some point you will be rewarded by the animals will make their appearance. You have to be willing to stay put long enough for things to appear even when it feels like nothing is happening.
He has amazing perspective. He can see things that I miss even if they are right in front of me. he has learned to understand and recognize the signs and signals that the animals are near. Because of his commitment and deep love for his craft and the animals, he has developed a 6th sense about them. He understands their subtle movements which gives him access to their world.
And Sam takes picture after picture after picture. Not all of them are good. Nevertheless, he is willing to sift through all of his attempts to come up with the 2-3 really spectacular shots.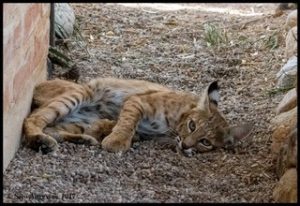 I share this because this is the whole process of you living your dream.
Your dream requires a terrific amount of patience. It is not an overnight event. Rather the building of your dream requires time and attention. There may be a singular WOW event, but the actual creation of your dream happens with persistence and patience. You learn to love the activity along the way because that is the stuff of your dream.
You have to change your perspective of life and your relationship to it. Your dream requires that you train yourself to recognize the signals along the way that things are changing. You are asked to develop  an eye to be able to see the subtle changes that say, "Yes, this is happening." As you see your life changing, you develop a relationship with your new reality and the new you. You become part of the new terrain.
And, your dream requires you to take consistent action with more things not working out than do.  Because you have fallen in love with the whole process of your dream, you are able to recognize the things that work and let go of the things that don't.
Patience, perspective and the willingness to release what doesn't work. Whether in photography or life, these three qualities will allow you to create the life you love.
Share your takeaways in my Facebook group, www.facebook.com/groups/ultimatelifenow
Here's to your dream,
Felicia
P.S. Let's get you living your best year ever. Join me for my free masterclass, Dec. 28 8:30-11:30PT/9:30-12:30MT. Let me help you make 2022 your best year yet!
You MATTER!