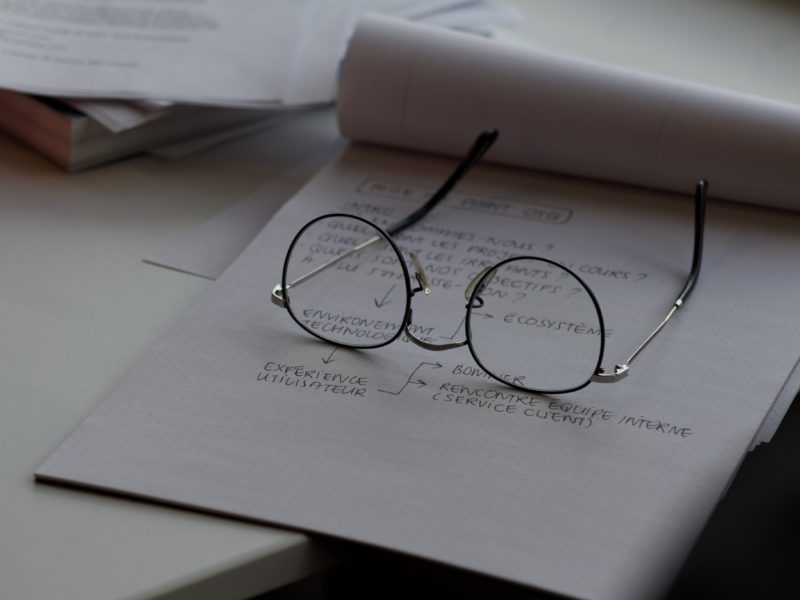 3 Ways to Keep Going When You Think You've Done Everything You Can
You have worked as hard as you think you can work. You have exhausted all ideas and just seem to be at a standstill about what to do next. You don't want to give up, but you just ain't got nothing left.
Here is what I do when I get stuck.
1. Take a moment to reconnect with your vision
Reconnect with your vision and the very power that gave you the idea for the dream in the first place. Remember, the very fact that you have the idea and desire is evidence that you have everything in you necessary to be a raving success. I know it can be so discouraging when it seems as though you have exhausted all ideas and all the possibilities. I know when I have reached that point, somewhere I slipped into being dependent on me and forgetting what my real source of inspiration and guidance is. So, take a deep breath. Allow that breath to connect you with this Source of all Wisdom and Intelligence and then ask the questions I share in step 2.
2. Work with these 2 questions
Once you have reconnected with Source, you want to work with these two really powerful questions. Number one is: "If I really believed that my dream was possible, what is the next action step I would take?" So often the true reason for being stuck is because deep down you know your next step, but fear just paralyzes you when you think about it because it requires you to go way beyond your comfort zone. This is why it is so important to keep returning to your vision seeing yourself as the person living this vision. This is also the reason why you keep connecting back to your awareness of the one true Source of all Life. When you continue to remember just what you are connected to, you realize that the Universe does have your back as you take that next big, bold step.
The second question to work with is, "What can I do where I am with what I have?" Thomas Edison once said, "If you think there is nothing more you can do, there is!" We live in an infinite Universe. There is always something more you can do. In addition, realize that you have everything you need right where you are. It is just when you get fixated on believing that you have exhausted all ideas, you can't see the new opportunities right in front of you. So, work with this question. Just keep asking yourself this question over and over again and write down every single idea that comes to you. No censoring. If you are willing to allow the flow of Brilliance to move through you and you acknowledge Divine Brilliance by simply writing down the ideas, watch as new and even more powerful ideas begin to pour into you. Once you have your list, then you can go back and identify those steps that you know are powerful needle moving steps, then take those steps. But you have to be willing to ask the question and listen to the answer.
Let me share an example with you about how this works. My husband and I use to camp. When we lived in Arizona we would go out into the depth of the desert and set up our site. One Thanksgiving weekend, we set out in our 4-wheel truck and went about 20 miles deep into the desert and set up our camp.
That second evening, my husband got the idea to go 4 wheeling and went down a creek. (Only water in miles and it was not a divine idea!) Not too far into our drive down the creek, we got stuck and I mean stuck. That truck was sitting on its bed in the creek.
We dug and dug and dug trying to get it out. We rocked it back and forth and it was not budging. I just kept thinking about what it would take to walk out to where there was civilization.
But, I remember we paused and we activated this process that I am sharing with you here. We saw ourselves safely at home with our truck in tack and our dog with us. It was at that moment that my husband remembered that he had what is called a granny gear. This is when you put the truck into its lowest gear and it gives it the most power.
That gear was there all along. He simply was not able to see it from the place of fear. He also ran the risk of completely tearing the truck up in that gear. But at that point, we were willing to try anything.
Of course, it worked but the application here is to realize that there is always something more you can do. It may mean putting the very thing you want to hold onto at risk but then it is about letting go of the good for the greater. We knew we had to get out at all costs.
Now, you don't have to reach such a place of desperation in your situation. You can work with this question at any time, not just when you get soooo stuck that you get desperate. In fact, it is better to work with this question when you are not so desperate.

3. Borrow someone else's brilliance
It can be so helpful to have someone else's eyes on your project who is not so close to it. They can see things that you just may not be able to see because you are right up on it. Even if they suggest things that you have already tried, see their idea as if it is brand new and see what else it can bring to you. This is why I stay so close and connected to my mentor so I am not dependent just on my own thinking but have access to her brilliance.
Above all else, as you have these ideas, you want to make sure you act on them. As you act on ideas that come to you, you show the Universe that you are a good steward of good ideas and it will keep delivering more and more to you.
And make sure you have fun with it all!
Join me this coming Wednesday, 8/22 for my Masterclass. Click here to join my Facebook group so you can access that powerful training.